ISMS 2020 – Openness in military sciences discussed in the virtual conference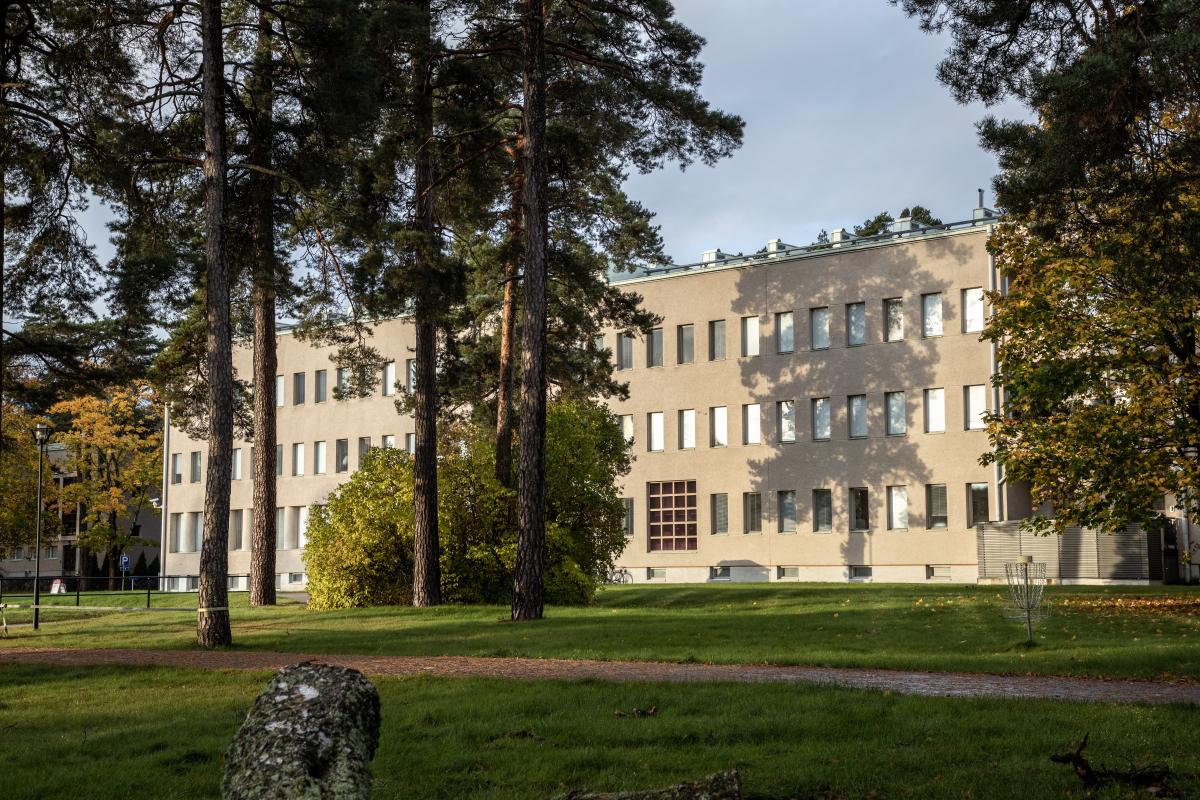 The ISMS 2020 Conference came to a close on 29 October 2020. The conference was themed "Military Sciences vs. Open Sciences with the scent of COVID-19 Pandemic". They key speakers emphasised the importance of opening up military science research to the wider public whenever possible.
The National Defence University hosted the annual International Society of Military Sciences (ISMS) Conference 2020 organised this year as a virtual event for the first time ever. Over 60 studies were presented in the conference, and more than 130 researchers from over 20 countries participated in it.
This virtual conference was divided into two phases. In the first, offline phase, the participants familiarised themselves at their own pace with research papers accepted to be presented in the conference and commented on them online under the direction of working group chairs. The second, or online phase, was organised in real-time, and it followed the structure of traditional academic conferences.
Open science
This year, the theme of the conference was Military Sciences vs. Open Sciences with the scent of COVID-19 Pandemic. In their addresses delivered in the conference, speakers emphasised that even if military sciences have traditionally been associated with secrecy, military sciences research strives at greater openness. The Rector of the National Defence University, Major General Jari Kallio emphasised in his opening address how the coronavirus pandemic and the closing of national borders have resulted in a constantly growing need for open science and international cooperation among the scientific community.
– The prevailing situation is a reminder of the fact that information generated by one field of science benefits our societies the best when the research information is also disseminated to other fields of science and the general public, Kallio points out in his speech.
The conference keynote speakers, Development Manager of Universities Finland, UNIFI, D.Sc.(Tech.) Eeva Nyrövaara and D.Soc.Sci, Major General (ret.) Pertti Salminen share this view.
According to Nyrövaara, openness and the resulting aim for self-correction are an important part of conducting research in any field of science. Open science does not mean, however, that all research and research material used should always be public.
– Aiming at as much openness as possible is not necessarily in conflict for example with secrecy requirements in a given field of science. According to the principles of open conduct of research as well, openness must not compromise for example patient information confidentiality or national defence, Nyrövaara explains. – A good rule of thumb is that science should be as open as possible, but as closed as necessary.
Pertti Salminen says that the principles of maintaining national security require not disclosing to the public matters pertaining to military planning or preparedness for the future. This principle easily leads to the assumption that there should be no public discussion whatsoever regarding any theme involving military sciences research.
– But the military sciences include numbers of themes that could be talked about completely openly, even if all data can not be disseminated to the general public. In order for the society to gain a wider understanding of the themes of comprehensive security and research-based information to be able to be accounted for in decision making, it is important to open up military sciences research as much as possible, Salminen says.
Virtual conferences enable interaction during pandemics
The Research Director of the National Defence University, Professor Hannu Kari says that a plan to host the conference with online access was born in the spring.
– As it became evident in spring 2020 that organising a traditional conference this autumn would be uncertain due to the COVID-19 pandemic, we decided to propose an innovative solution to the ISMS Board involving a two-phase virtual online conference. In retrospect, this decision proved to be a wise one.
Both Eeva Nyrövaara and Pertti Salminen commend the conference arrangements and think that it is important to benefit from the option of organising virtual discussion platforms and online conferences as there are fewer opportunities for meeting people face-to-face.
– If a conference is organised online, a greater number of people might be able to participate. And even if presentations in virtual conferences allow for less interaction with the audience than in traditional conferences, exchanging ideas is just as efficient during the discussions that take place after the presentations, Nyrövaara sums up.
Hannu Kari also says that the virtual conference was much appreciated by the participants. According to him, the offline phase was particularly commended; it allowed the participants to delve into the studies to be presented in the conference and discuss them even before it had begun.
– At their meeting held after the conference, the ISMS Board discussed the possibility of following this procedure in subsequent ISMS conferences as well. The Board also considered that even after the COVID 19 pandemic, "hybrid conferences" combining physical conferences with participation also via online distance connections would start to be organised. Distance connections enable a more equal participation in conferences. At the same time, they open up more opportunities for international cooperation among researchers, in particular between conferences, he says.
According to him, distance solutions can not, however, fully replace the face-to-face social networking between researchers nor the discussion environment ideal for small groups. If the pandemic situation permits, the objective is certainly partly to resume physical conferences, so that participants, especially researchers at the beginning of their career would be able to get to know each other also in the real world.
– Distance connections are handy for continuing cooperation among people you know, says Kari summing it up.