Doctoral thesis on military intelligence
Martin Bang's doctoral thesis "Military Intelligence Analysis: Institutional Influence" will be examined for the Doctor of Military Sciences degree in Stockholm on 27 October 2017.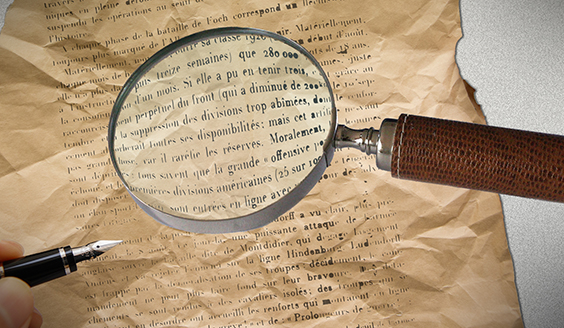 The thesis defence will be held in cooperation between Finnish National Defence University and Swedish Defence University. Juha-Matti Lehtonen from Finnish National Defence University will act as the thesis supervisor in the thesis defence held in Stockholm. Bang's opponent will be professor Philip Davies from Brunel University London.
Martin Bang from Sweden has worked as a special officer at the Swedish Armed Forces. He has a bachelor's degree in criminology and a master's degree in political sciences.
Bang's doctoral thesis reveals that military intelligence plays a significant role considering the outcome of combat. As long there are wars, civilian and military leaders require intelligence in order to make decisions on their aggressors. However, intelligence is not easy or free of hazards. The purpose of the doctoral thesis is to offer a deeper understanding of institutional influence on the analysis of military intelligence.
Literature on the topic has increased steadily over the past decades. Nevertheless, theories to understand the phenomenon are rare. Another purpose of the thesis is to help to fix any defects in these studies. The thesis was carried out by analysing the intelligence activities of the Swedish Armed Forces from different points of view.
"I have combined a number of different sources, mainly interviews, questionnaires and documents. I have also conducted surveys for officers and cadets," Bang says, describing the thesis process.
The abstract of Martin Bang's thesis can be downloaded from the Doria publication archive. The original articles of the thesis are not freely available online. They are available from limited databases of most university libraries, such as the library of National Defence University. The full printed version is also available from the library of National Defence University.