See You in New York: ISIS and the Strategic Evolution of the Jihadist Movement
In Finnish Defence Studies vol. 21, Captain and Doctor of Military Sciences Antti Paronen will discuss the phenomenon of global jihadist movement focusing on the grouping that has its origins in Iraq and Syria and that has achieved global attention and that characterises itself as the flag-bearer of its ideology.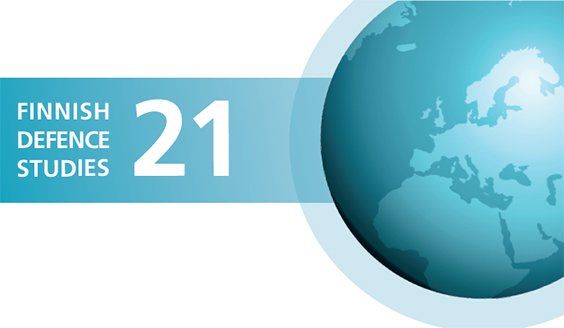 This organisation, known by the acronyms ISIS (Islamic State of Iraq and Syria), ISIL (Islamic State of Iraq and Levant) and DAIISH or DAESH (Dawlat al-Islamyya al-Iraq wa ash-Sham) has also made itself painfully well known as a security threat in Europe and the Western world as a whole.
The main aim of this study is, by reviewing the history of ISIS, to identify potential future trends and developments in the global jihadist movement that the organisation represents. This is done with the help of an analysis of the strategic thinking in the movement. The results of this analysis will be made into a synthesis through which the future of the global jihadist movement is assessed.
This is done by examining the evolution of ISIS on the basis of the writings of Abu Bakr Naji, the jihadist theorist associated with the strategic thinking of ISIS. His book Management of Savagery helps in understanding how ISIS has developed and the strategic choices made by the organisation. To complement the analysis, the alternative models set out in the strategies of Abu Musab al-Suri, Muhammad al-Hakaymah and Abu Jihaad ash-Shaami are also examined. The synthesis resulting from these analyses contains an assessment of the principles on which the future strategy of the global jihadist movement will be based.
In this, the establishment of a state governed in a 'truly Islamic' way remains an end in itself. This also applies to the requirement that the movement must be superficially united regardless of which organisation positions itself as its flag-bearer. This movement is always capable of a dynamic shift between phases of insurgency, allowing it to recreate itself again and again. The movement also strives to exploit the information dimension with maximum effectiveness, and there will be jihadist propaganda sites on the Internet for decades to come. It is also possible that when facing countermeasures, the movement will increasingly move to the virtual world where the on-line reality also gives rise to off-line events.
This study is intended for citizens interested in the subject as well as for decision-makers and parties tasked with combating the threat of the global jihadist movement. This requires in-depth understanding of the enemy and forecasts about how it will evolve. This study has been prepared to meet this urgent need for more information.
The newest Finnish Defence Studies can be downloaded from the Doria publication archive, as well the past volumes.