This is the last day the Military Museum's submarine Vesikko is open this autumn
Suomenlinnassa sijaitseva Sotamuseoon kuuluva sukellusvene Vesikko suljetaan poikkeuksellisesti jo perjantaina 26. lokakuuta sääolosuhteiden takia.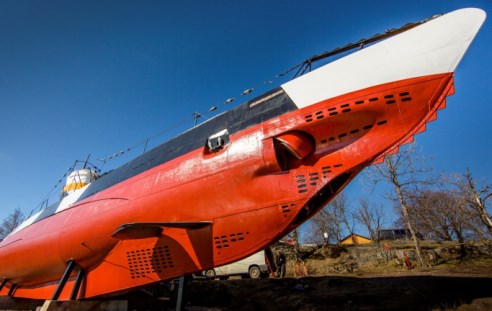 Vesikko will open again on 7 May next year. The Military Museum's exhibition Finnish Defence Forces - 100 Years at War and Peace in Maneesi and Tykistömaneesi will continue to be open daily from 11 a.m. to 6 p.m. as usual.
Read more about Military Museum and the exhibion.