Combining practical experience and research build a strong base for training solutions
FINCENT has had an important role in crisis management training for the past 50 years. This long experience has helped FINCENT's professionals to hone the training they provide to what it is today. One of the areas of improvement identified by their seasoned staff has to do with data analysis. As it stands, the data received from field exercises and operations requires closer examination. Equally important is scientific research, as it provides us with a broader view of the world for which FINCENT is training personnel.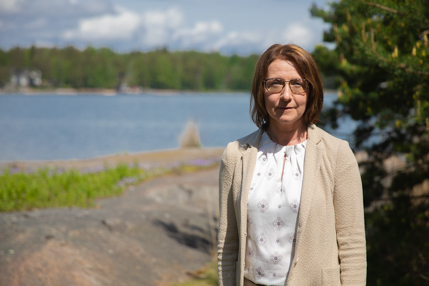 The crisis management operations are more complex and multifaceted than ever before. As discussed in The European Research Group on Military and Society (ERGOMAS) biennial conference on military and society in Lisbon, to meet the needs of professionals, the training solutions and curricula must adapt to constant change.
The ERGOMAS conference invited multidisciplinary discussion on the relations of military studies and post-truth society. As all missions are different and the conditions in the field are constantly evolving, in order to serve the needs of future operations, the message from the conference is clear: Combining practical lessons learned with research findings will help build a functional baseline for FINCENT's training.
In crisis management operations, successful work often requires the capacity to observe and analyze the situation from several perspectives. To achieve this, one must be acutely aware of his limitations.
Associate Professor Soili Paananen sees being involved in international scientific discussion as an important tool to understand the crisis management operations in depth: "Comparative studies and discussions shed light on the findings of other researchers' work, which is relevant for us in two ways – we can benchmark our own work as well as learn something new." This understanding then will transform itself into effective training, which in the end is what FINCENT is all about.
The operational environment is international. Hence are the phenomena. Networking, sharing knowledge, and finding new research questions facilitates course planning and development.
"Bringing back findings regarding pedagogical practices is also useful for us," Paananen says.
The program and abstracts are available here.