General information
The National Defence University is divided into divisions, departments and other administrative units. The university is led by a rector.
The university has an under-graduate, graduate and post-graduate degree division. As well as providing a university education leading to an academic degree, the divisions are responsible for officer education.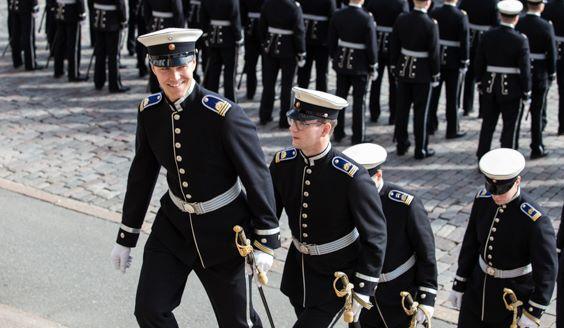 Post-graduate research is led by the research director. Departments are in charge of teaching and research within their fields.
The Department of Academic Affairs is in charge of recruiting students, selecting students and providing study and student services. In addition, under the leadership of the vice rector, it is in charge of the general development of studies together with the degree divisions and departments.
Some NDU units provide services for the entire Defence Forces as well as the university. These are the Defence Language Centre, the NDU Library, the Military Museum, the Finnish Defence Forces International Centre (FINCENT) and the National Defence Courses.