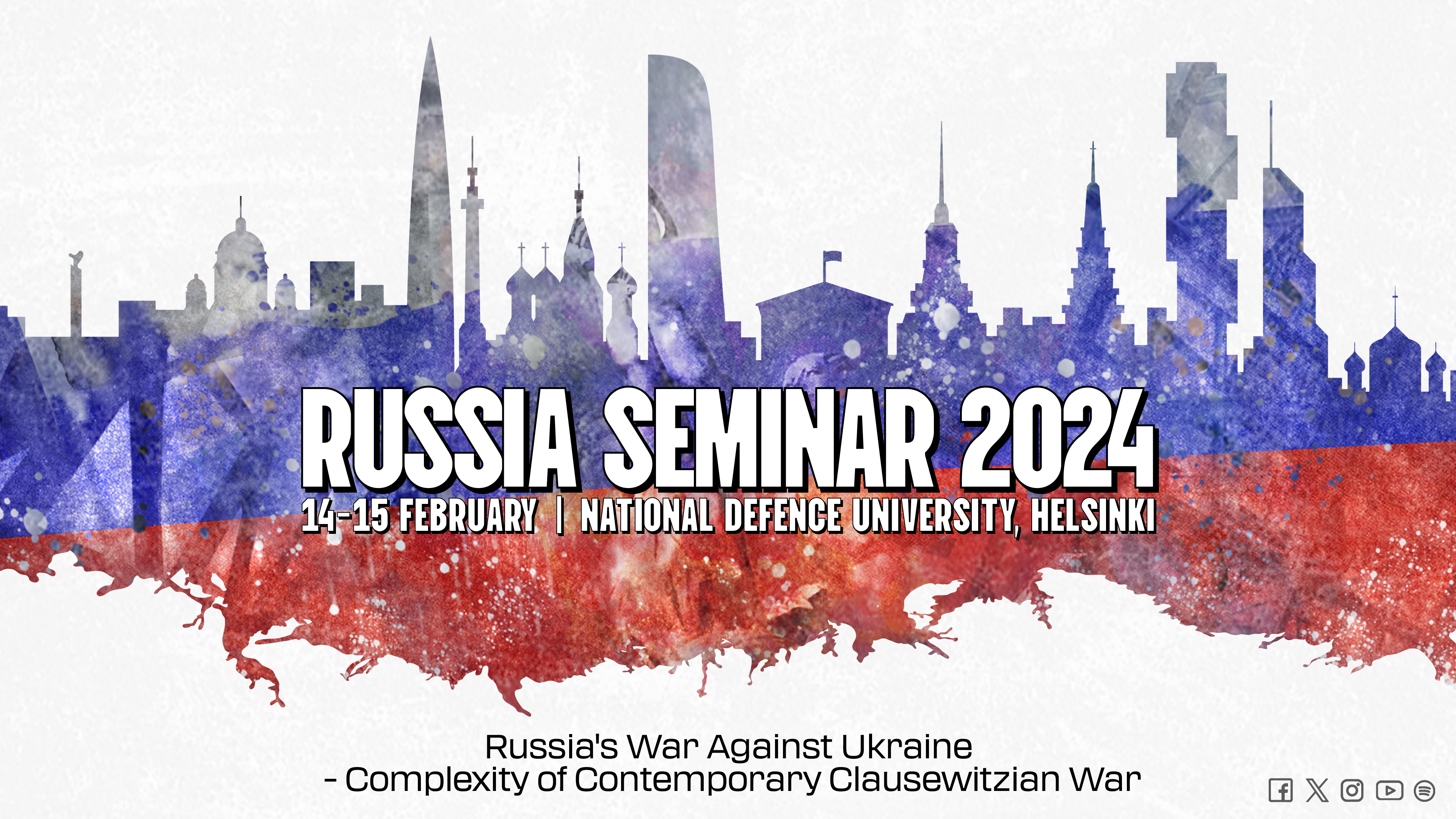 Russia Seminar 2024
The Finnish National Defence University will organise the sixth annual Russia Seminar on 14-15 February 2024 in Helsinki (Santahamina), Finland. The aim of the international seminar is to increase discussion on the Russian war against Ukraine and produce new knowledge on Russia's military policy, military thinking and power.
The main theme of Russia Seminar 2024 will be Russia's War Against Ukraine - Complexity of Contemporary Clausewitzian War. The seminar will focus on the complexity in relations between the three concepts: state, armed forces and war. The presentations will touch on Russian interests and politics, military thinking and power, resources for warfare, civil - military relations and art of war among other subjects.
The seminar will be organized online for the audience. You can watch the seminar live or find a recording on the National Defence University's Youtube channel.
The National Defence University's Russia Seminar is the leading research forum on the Russian military domain. In addition to adducing research information, the seminar has an aim of bringing Finnish and international researchers on Russian military and security policy together and promoting discussion on research on Russia. The topical information accumulated at the seminar will be integrated into teaching on all the National Defence University's degree levels.
More detailed information about seminar programme and speakers will be updated on this page closer to the event.
From this page, you can find: