Defence Language Centre
The Finnish Defence Language Centre is equated with a department in the National Defence University administrative hierarchy.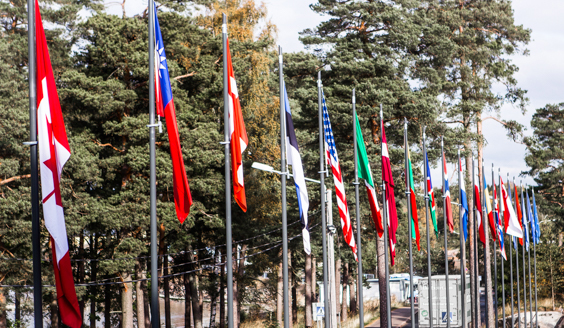 The Defence Language Centre is responsible for foreign language teaching, teaching Swedish as a second official language and language research in the National Defence University. It also provides the necessary language training and language services (translations, interpretation and terminology guidance) for all of the Finnish Defence Forces.
The personnel of the Language Centre provide the following services
translations, proofreading and interpreting
general language guidance, terminology guidance
language training
evaluation of purchased language training and language courses
language examinations and language testing
personnel language requirements and language examinations' equivalence
language material, dictionary, language software and hardware acquisitions
research and development regarding languages
operational language testing in personnel recruitment.