Library
The National Defence University (NDU) library supports studies and research at the university, while promoting access to resources and information. Library is also open for civilian customers.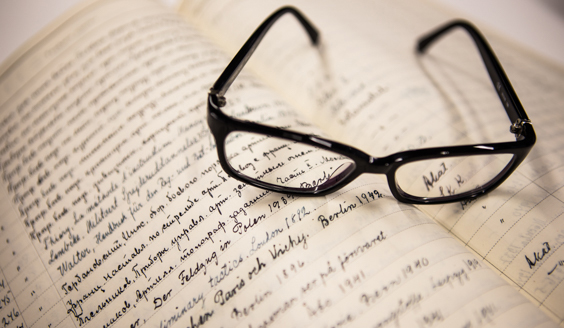 Library has an extensive collection of printed and electronic material: material covers topics including international relations, national security, strategic studies and military history.
Publications and resources are also available in several languages including Finnish, English, Swedish and Russian.
Wireless internet connection, printing, photocopying and scanning facilities are available for customers.
Library's database (MPKK-Finna) available at: https://mpkk.finna.fi
Web archive Doria (including e-theses and e-publications) available at: http://www.doria.fi/handle/10024/72633
Interlibrary services (loans, copying / scanning) are also available for foreign libraries. Interlibrary requests via e-mail: [email protected]
---
Contact information
National Defence University Library
P.O. Box 7 (Santahaminantie 2)
00861 Helsinki, Finland
Tel. (+358) 299 530 177
E-mail. [email protected]
---
Service hours:
Monday-Tuesday, Thursday-Friday 8.30am–4pm
Wednesday 8.30am–6pm
IMPORTANT NOTICE
Due to corona-virus (COVID19) restrictions:
Library is closed since 13.3.2020. Civilian customers aren't allowed to visit the library for now.
We apologize the situation. Updates will follow on this site.
---
Please notice, that foreign library customers (Non-Finnish citizens) must send personal details (name, date of birth, nationality, passport number, visiting date) at least one week before planned arrival to Santahamina via e-mail ([email protected]).
After confirmed visiting permission, NDU Library must be visited on the exact date given. In addition to the taxi services, NDU Library is also reachable via local transportation. From Helsinki city center, take subway towards east and get off at Herttoniemi subway station. From Herttoniemi, take local bus n:o 86 (Santahamina). At Santahamina military checkpoint step off the bus and show your passport to the military police. After confirming the permission, there is some 200 m walking to the Santahamina Building, in which the NDU Library is located. There is also a cafeteria serving the customers. More information of Helsinki local transportation can be found here.