Better conflict prevention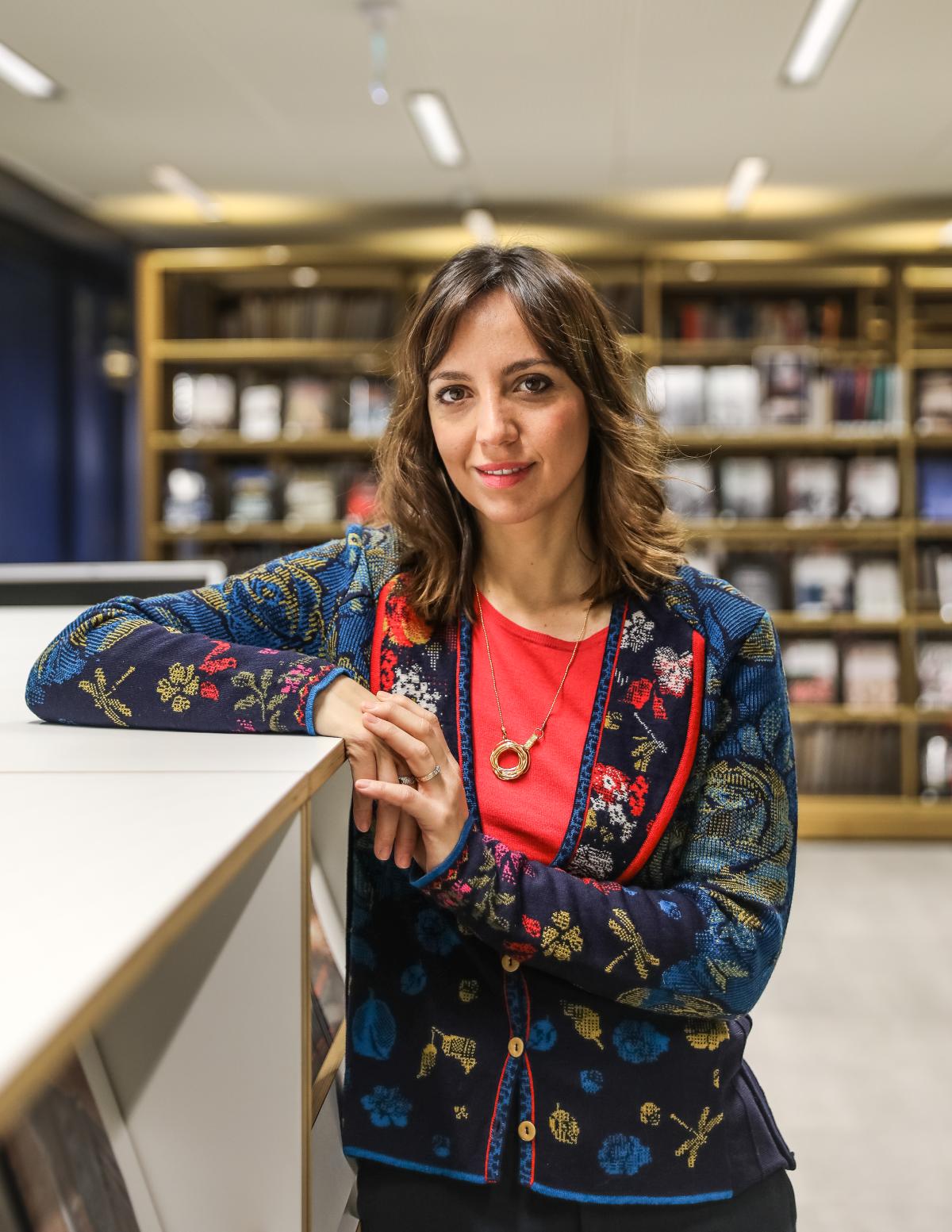 Italian doctoral researcher Marzia Cimmino is preparing a dissertation at the National Defence University on the early warning mechanism of the Organization for Security and Co-operation in Europe in the area of the former Soviet Union. Her goal is to improve instruments for foreseeing and analysing conflicts, so that conflicts could be prevented more easily.
Doctoral Researcher, M.A. and MSc. Marzia Cimmino sits down at the National Defence University Library cafe and starts to talk about her research topic. She speaks a lot, and every now and then Cimmino makes sure that the interviewer is able to follow.
- This is truly such an interesting topic that I get carried away myself every time I talk about it, she explains with a smile.
Cimmino started working at the National Defence University as a doctoral researcher at the beginning of 2020. Her dissertation deals with the early warning mechanism of the Organization for Security and Co-operation in Europe, OSCE in the former Soviet Union area. The topic got selected on the basis of practical experience: For several years, Cimmino has worked for the OSCE in the conflict prevention domain as an international official in Europe and the former Soviet Union area.
Cimmino says that in her work, it dawned on her that even if there are many different methods for trying to foresee conflicts, predicting them - let alone preventing them - is often very difficult.
- The nature of conflicts has changed considerably, as the crisis in and around Ukraine has shown. Conflicts are more complex than before, and, for example, the role of non-State actors and hybrid operations has become more important. Due to the changes to the nature of conflicts, it is important for international organizations as well to adjust the instruments they use for foreseeing conflicts to meet the prevailing circumstances.
Cimmino has graduated with a master's degree both from the University of Glasgow majoring in history and the London School of Economics where she studied international relations. After graduation, she has worked more than 10 years in various international posts in the domain of conflict resolution in Europe, Russia and Central Asia. As far as her doctoral research is concerned, Cimmino is particularly motivated by an opportunity to integrate the theory and practice of peace and conflict research.
- The international early warning mechanism is based on the premise that if you want to prevent or resolve conflicts, you should be able to foresee them. Working for the OSCE, I realized that the organization would benefit in its activities in practice from information obtained from research on how the early warning mechanism works. In fact, how well a mechanism works is sometimes difficult to measure; successful conflict prevention means that conflicts never even arise in the first place.
When working for the OSCE, Cimmino learned about the activities of the Finnish Defence Forces International Centre, FINCENT. She says was impressed not only by Finland's know-how in the domain of conflict resolution, but also by how thoroughly Finnish personnel get trained for their international duties. That is why the National Defence University seemed a natural choice when she started thinking about post-graduate studies.
Cimmino says she has enjoyed her time at the National Defence University very much indeed: the teaching has been high-quality and she has been able to complete all of her courses in English without any problem. According to Cimmino, from the very start, she has received valuable support from her dissertation councils, Adjunt Professor, Ph.D. Hanna Ojanen and Special Researcher, DMilSc. Pentti Forsström as well as help when transferring from working life to the academia.
At the end of 2020, Cimmino was awarded a grant for dissertation research by the Jenny and Antti Wihuri Foundation. Thanks to the grant Cimmino will be able to work the next few years as a full-time doctoral researcher.
- I am really grateful for the grant. It feels great that people are interested in my research topic and want to support my work. The objective of my research is to provide concrete improvements to decision makers' and analysts' conflict prevention instruments.