Cadet Jesse Pirttinen Awarded Medal for Military Merits for Saving Canoeists
Cadet Jesse Pirttinen was awarded the Medal for Military Merits on 1 October 2020, for his distinguished actions in helping victims of an accident in Northwestern Lapland in July 2020. The award ceremony was held on Tuesday, 3 November 2020.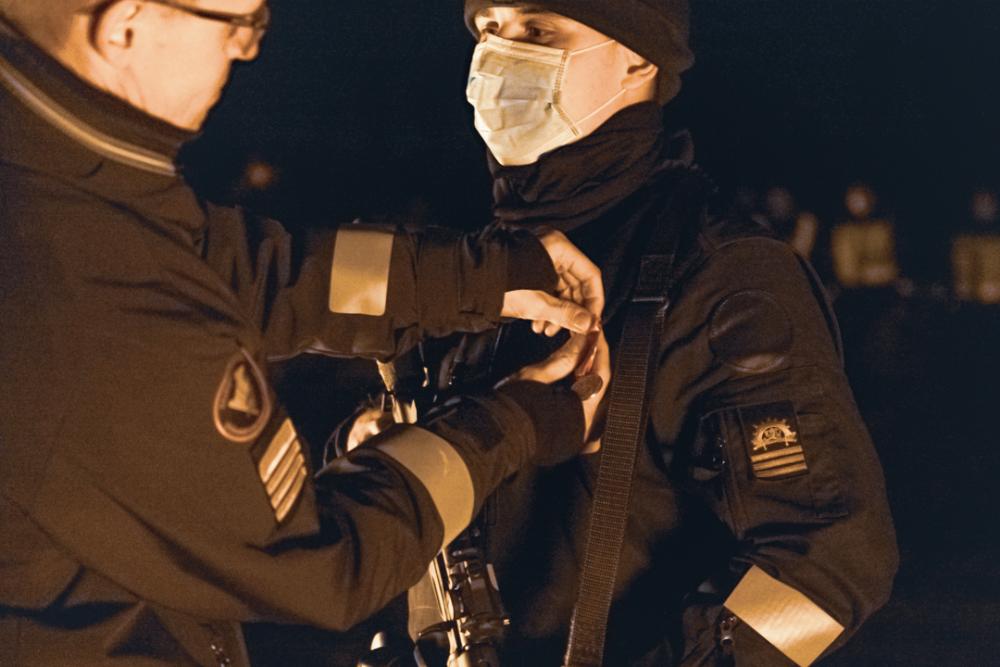 The Commander of the Finnish Defence Forces awarded Cadet Jesse Pirttinen the Medal for Military Merits, for his distinguished actions in helping victims of an accident. In July 2020, Pirttinen and his friends had been hiking in Northwestern Lapland, when they saved two canoeists suffering from exposure, after the canoeists' canoe had capsized, and promptly called for help.
– One evening my friends and I were camped on the bank of the Lätäseno River where we met a pair of canoeists. We chatted and had coffee with them, and they continued on their way downstream. We went to sleep. During the night, I woke up to cries for help from the river, and I went outside to find out what was happening, Pirttinen says before continuing:
– I found the same two canoeists from the riverbank without any gear. They were soaking wet and cold, and one of them didn't even have shoes on. I noticed his feet were bleeding, and they both seemed a bit confused and apathetic. I took control of the situation: I took them to our camp and woke up my friends. We built a fire, cooked some food, and wrapped them in space blankets.
It turned out that the canoeists had capsized in the rapids, about four kilometres downstream from Pirttinen's camp. Because it had rained heavily, the water level was higher than normal, and the canoeists had been unable to swim to shore. They had floated in river until the current had pushed them closer to the banks of the river. They had lost their gear and had to walk back up the side of the river, while soaked to the bone, in order to reach the camp of Pirttinen and his friends. Because the men had no gear, the campsite by the river had no mobile phone network service, and the closest road was 40 kilometres away by foot, Pirttinen understood that they had to call for help for the men.
– I left my friends there to look after the canoeists, and set off to climb on top of the fjeld Kalkkoaivi in order to call the emergency services. It had all happened so fast that I was still wearing my Crocs. I had to climb up for about an hour before I got a signal on my phone. I called the emergency services centre in Norway and they sent a rescue helicopter to pick up the canoeists. However, because of poor weather, the helicopter was unable to land. Therefore, they patched me through to the emergency services centre in Finland, and it dispatched quad-bikes to pick up the men. At that point I was given permission to descent the fjeld and I went back to camp to explain the situation to the others. After about five and a half hours, the rescue crew arrived to pick up the canoeists, Pirttinen concludes.
The men later contacted the National Defence University, and commended Pirttinen and his friends for their exemplary actions. Due to these actions, the Commander of the Finnish Defence Forces decided to award Cadet Pirttinen the Medal for Military Merits. The award ceremony for Cadet Pirttinen was held on Tuesday, 3 November 2020. He had no idea of the award in advance.
– We had a feedback event at the Border and Coast Guard Academy yesterday, and the Commandant, Colonel Jaakko Hamunen, called me in front of the formation, talked about the responsibilities of a Border Guard also during off-duty time and commended me for my actions, Pirttinen explains.
– Then I was awarded the Medal for Military Merits. It was a complete surprise; I was not prepared at all. When faced with an accident like that, you do what you have to do, you don't do it for accolades. Still, it felt good to be recognised.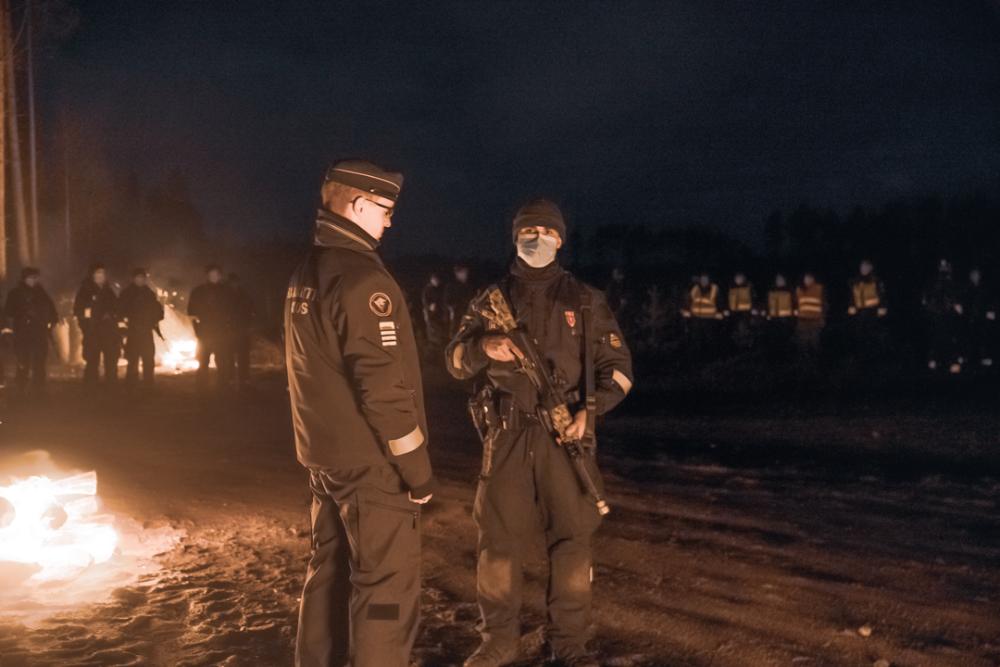 Pirttinen's Course Leader, Captain Jussi Asikainen, praises Pirttinen for his actions.
– These situations happen in Finland now and then, but they aren't necessarily in the media. So, it is good when cases like this a publicised, and that you are commended for a quick and professional response. Pirttinen has demonstrated the qualities needed for leadership in different situations and his actions were exemplarily in line with the values of the Finnish Border Guard. He has lived up to the expectation of a Border Guard's behaviour both on and off-duty, and demonstrated professionalism, dependability and ability to cooperate.
Cadet Pirttinen will continue his studies in the Border and Coast Guard Academy, and has this to say to all of those who hike in the wilderness:
– Always remember to take a survival kit with you and keep it with you, for example in a backpack that is always on your back. The survival kit won't help you if you can't access it in an emergency.

Photos: The Border and Coast Guard Academy